SIMPLi RETURN – your full-service provider for lithium-ion batteries
Worldwide | Simple | Safe
SIMPLi RETURN organises the worldwide pick-up, transportation and recycling of your end-of-life industrial lithium-ion batteries. Reliable, transparent and eco-friendly.
Simple order placement and rapid access to documents online via the SIMPLi RETURN portal
---
End-to-end documentation, advice on notification and a digital interface for full transparency
---
Consulting services, workshops, training and information on regulatory standards from experts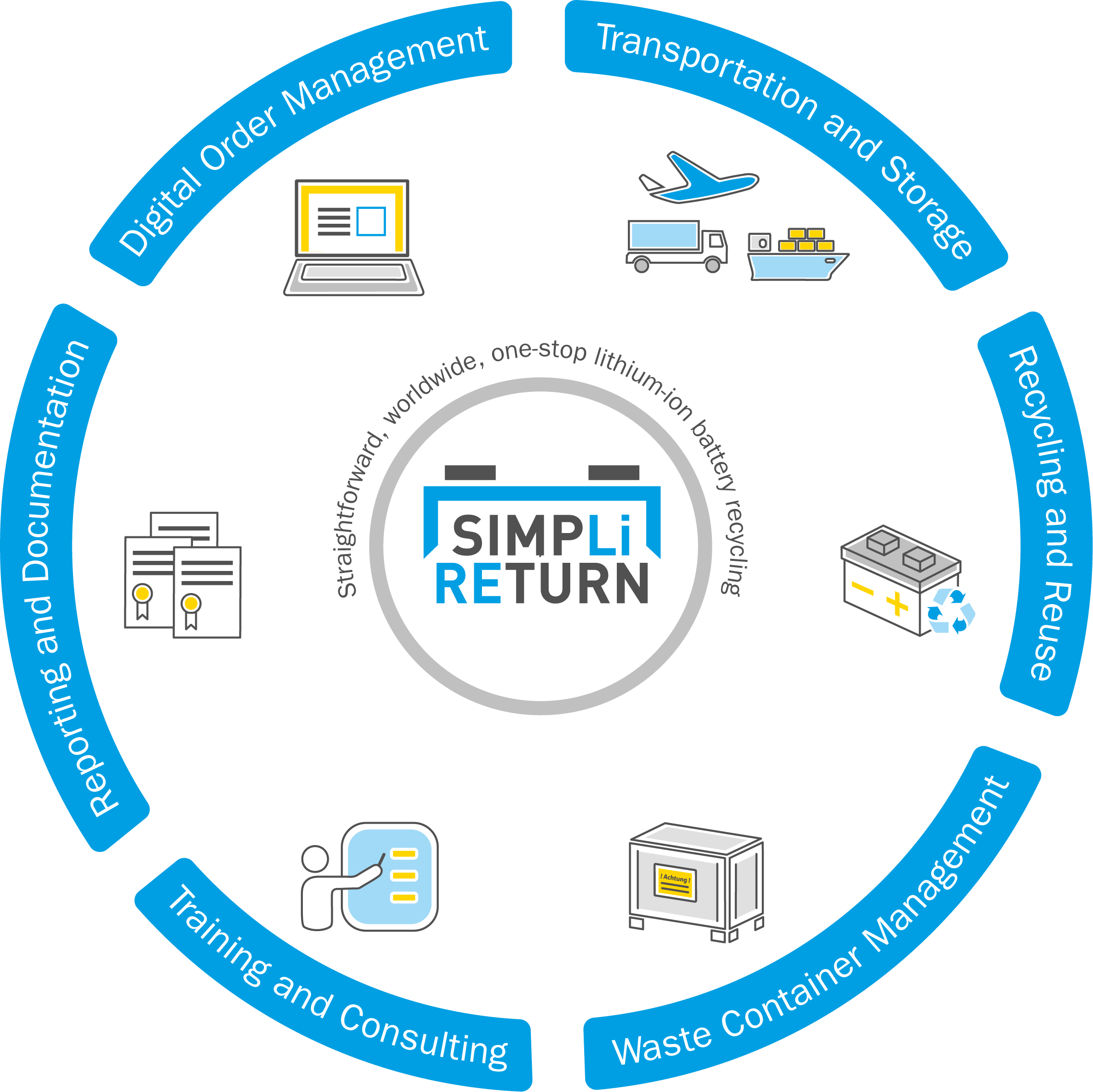 International industry-standard dangerous goods transportation via land, air and sea
---
Safe recycling worldwide according to international quality and environmental standards
---
Safe, flexible shipping crate provisioning, professional cleaning and made-to-measure rental models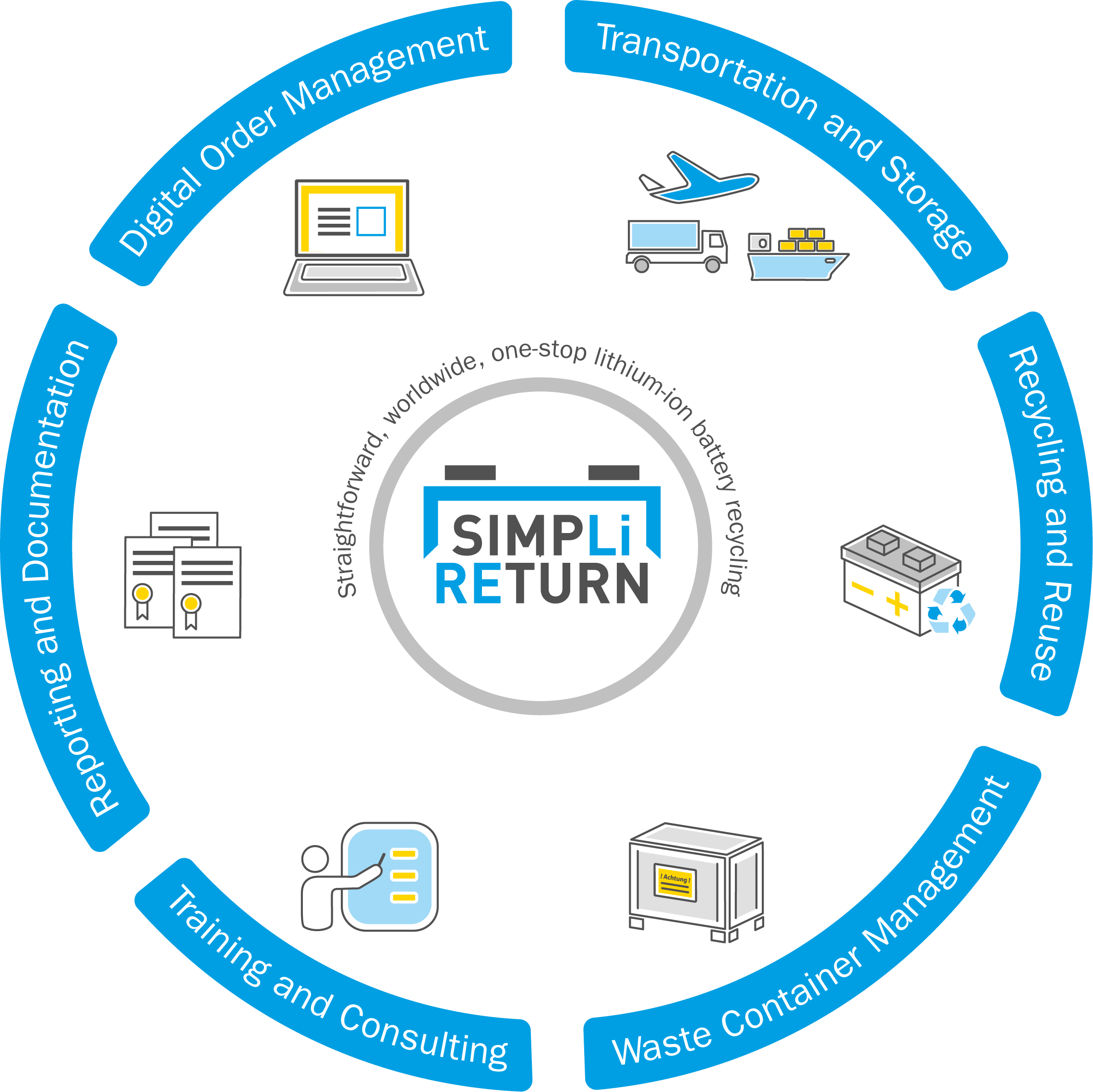 Literally driving electromobility, lithium-ion batteries can be found in electric bikes and vehicles, shipping and energy storage systems. As energy storage needs increase, so too do the requirements for safe disposal or recycling. SIMPLi RETURN provides services for the professional packaging, safe transportation and resource-friendly recycling of your end-of-life industrial batteries.

The handling of lithium-ion batteries is governed by a strict legal framework. SIMPLi RETURN's integrated service packages enable you to meet the high standards of safety required as a distributor for the disposal and recycling of intact and damaged batteries. At the same time, you also fulfil requirements relating to safe cross-border transportation and end-to-end documentation.

Our service portfolio draws on over 50 years of experience in the waste management and recycling industry, and on a logistics and recycling partner network that spans the globe. All of which means we can also offer maximum value for money. Contact us! We will be happy to advise you on the take-back and recycling of your end-of-life industrial batteries.
With our service, we offer you a global recycling partner network
Worldwide take-back service
Services can be ordered separately or as a turnkey package (one-stop shop)
Standardised handling for small or large quantities
Eco-friendly recycling, including full record-keeping
Digital order management for better efficiency and full transparency
50 years of experience in disposal and recycling
Entrust the recyling of your lithium-ion batteries to a safe pair of hands.